Post by Jeff Solaris on Dec 26, 2013 19:04:31 GMT
JEFF
ALEX
SOLARIS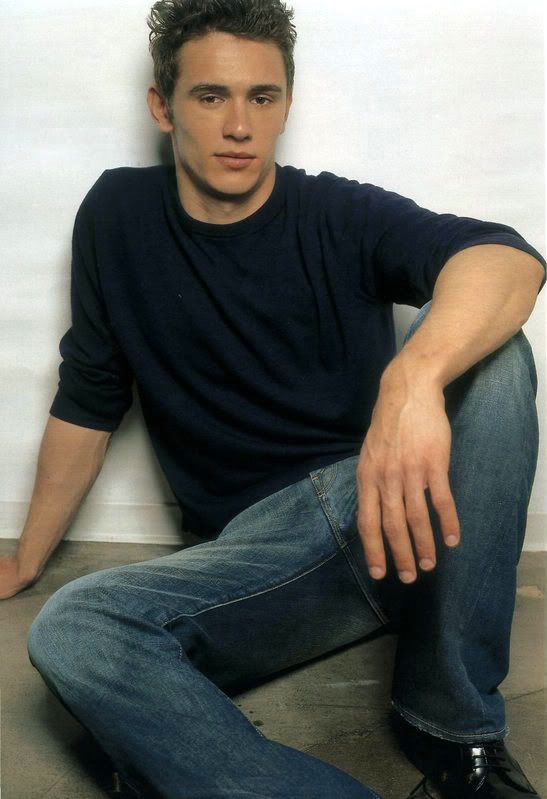 Ultra
' B a s i c s
• Nickname/s
[/color] | N/A
• DOB [/color] | 2/21/1998
• Age [/color] | 15
• Status (Good, evil, neutral) [/color] | Good
' A b i l i t i e s
• Powers [/color] |
[qoute]
Super Strength
:
This power allows him to lift a lot more than a human. The limitations of his Super Strength are a mystery for now. Jeff has had some training, but is still working to control his super strength.
Super Speed
:
Super Speed is the power of the Kryptonians that allows them to run faster than bullets. This super speed is an ability Jeff is still perfecting. His max speed is around the speed of sound, although he does not often go that fast.
Delayed Aging
: As he is half Kryptonian Jeff will live 15x that of a human or maybe more.
Flight
:
Flight is an ability that comes from the Photonucleic effect of the sun. This ability allows him to propel himself through the air. It also allows him to leap over buildings in a single bound.  His top speed for flight is Mach 10.
Invulnerability
:
Invulnerability is a power that allows him to be protected from most injuries. Currently he can survive most wounds, but will feel the pain of it. His invulnerability allows him to shrug off all conventional weapons with little more than a groan. When people bust out armor piercing rounds, he'll feel a mild sting. The invulnerability is tied to the Yellow Sun and without it, he becomes as vulnerable as the average human.
Healing
: Kryptonians possess a greater healing factor than that of normal humans. It takes him seconds for what takes them minutes, minutes for hours, hours for days, ays for weeks. Limbs can even be regrown by him because of his healing factor.
X-Ray Vision
:
This allows him to see through buildings not shielded with lead. Unfortunately he has not mastered control of this power. Currently he can see through everything except Lead.
Heat Vision
:
One of the powers Jeff has the most control over. This allows him to shoot searing and powerful beams of heat out of his eyes. Currently he can blast holes in buildings with his powers. This power is somewhat harder as he needs to get angry.
Black Light Vision
:
Black Light Vision is one of the other powers. This is based off of his heat vision, but also has a lot of force behind it. These are more of concussive blasts that also possess about the same amount of heat as heat vision. This power is one Jeff discovered and is just learning to use. When completely controlled this concussive energy blast has enough power to potentially stun Superman or Wonder Woman with one shot of it for a few seconds.
• weapons [/color] | (
Weaknesses
:
Kryptonite: The substance known as Kryptonite is the bane to all Kryptonians. This includes Jeff. Kryptonite exposure could kill him.
Energies: Certain energies like magic are more damaging to him.
Enchanted Weapons: These can hurt him a lot.
Sun Light: Red Sunlight can strip him of his powers. It also makes his armors too heavy.
[/qoute]
• Overall Abilities (Different form powers)[/color] |   
Genius Level Intellect
Expert Metallurgist
Expert Engineer
Robotics Expert
Intermediate hand to hand combat
' A p p e a r a n c e
• Height [/color] | 5"4
• weight [/color] | 400 lbs
• Hair color Style [/color] | Black, Flat Top.
• eye color [/color] | Green
• Overall Appearance[/color] |[/div]
Jeff stands at 5"4 and weighs 185 lbs. His hair is cut in a black flat top. His clothes are normally a black body suit with a red leather jacket or a white lab coat over it. Jeff sometimes forces himself to wear business suits. Mainly his clothes consist of tank tops and shorts when he tries to work on his armor. Jeff's suit is revealed here.
' P e r s o n a l i t y
Jeff as the son of Lex Luthor was raised to be a business man. This means most of the time he does his best to remain logical. Yet he does have a temper in him that is un-befitting a superhero and one with powers similar to those of a Kryptonian. His temper is like a nuclear bomb surrounded by fire crackers, with oil all around and matches that are lit surrounding that. Jeff has been learning to control his temper and does his best to remain calm. When people still Luthor Corp Inventions, this often sets him off. For he does not like having his stuff stolen. Jeff is also very protective of those he deems as family or friends. Jeff also knows that in order to continue running Luthor Corp he must remain spotless. In his mind he makes sure that never do heroism and the shady business deals Luthor Corp has meet.
As Lex is dead, Jeff is also reluctant to inherit control of the company completely. He does not feel adequate to control Lex Corp, to inherit the legacy of his father. For better or for worse, Jeff wants to make the Luthor Name far better than it has been in the past. Jeff also does not believe that he is worthy of the hand he has been dealt in life. Possessing abilities like those of a Kryptonian makes him nervous because he does not want to die. Jeff is also reluctant to trust S.H.I.E.L.D. as he does not know enough about their current leader. Plus with his reputation, it could lead to eventual trouble down the line for him anyway if he were to allow them to have any access to Lex Corp.
' H i s t o r y
• Birthplace
[/color] | Lex Corp
• Mother [/color] | Dal Kir-Ta
• Father [/color] | Lex Luthor
• Siblings[/color] | Open
• Other Relations [/color] |
• Companion [/color] | Robotic wolf named Ty that he made out of a Kryptonian Metal. The robotic wolf has simulated Kryptonian abilities.
• Overall history[/color]
Lex Luthor knew that the ravages of old age would eventually hit him. Time was not his best friend. Going to New Krypton he challenged Dal Kir-Ta to a duel and actually won by using technology he had built, a red sun staff to beat her. As per the terms of the Duel she would return to Earth with him and become his wife. Ideally Lex Luthor wanted his child to be more powerful than a normal Kryptonian. Lex Luthor went to the League of Assassins. Some of their best agents were put on retainer so Jeff could be put into training when he was old enough. When Jeff was seven years old he was at Super Boy's level. When he became eight, Lex decided it was time. For 3 years Jeff spent time training under the League of Assassins so he could learn to use his super powers. There under the watchful eye of some of the most skilled warriors on the planet he learned how to use his abilities effectively. After about 2 years more training with them, Jeff was 13.
It just so happened Lex had amassed many enemies over the course of his life. One of those enemies recruited the services of Death Stroke the Terminator to kill Lex Luthor or at the very least make him near death. This was of course the work of a mysterious new person. As Lex Luthor laid there on Life Support and with a breathing tube down his throat, Dal approached Superman with Jeff. The three talked, and eventually Jeff proved himself worthy to be a hero in Metropolis. By 14, Jeff had become a sensation as Ultra Lad in Metropolis becoming very popular as a hero even though people did not know he was a Luthor. At 15, he decided on a course of action with his mother after making a suit out of materials from New Krypton for himself. Going to the Daily Planet he was interviewed. There he revealed his identity. His mother entered and also did the same with a different reporter making it the talk of the world. At the exact day he became 15, Deathstroke the terminator paid Lex Luthor a visit. The visit was the last one Lex was ever going to have because he had been murdered. Death Stroke had decapitated him.
When Jeff found out about it, Dal forbade him from acting. Dal approached Superman, and the Justice League. The Avengers were also approached by her. Both groups agreed and so they all attended the funeral of Lex Luthor. There, his will and testament his last one was read by Superman. As part of the will and testament when Jeff became 18 he would immediately inherit control of Lex Corp, but in the mean time he was given an island that had some labs Lex Luthor stored some of his technologies in. Finally he has started to become Ultra once more, and work at being a hero.
' O u t o f C h a r a c t e r
•
[/color] Hello my name is Jeff Solaris. If you do the math I have been alive for 21. Which means I have been Rping for 6 years. I have heard of this site from GLP . If you would like to contact me you can do so via Savor Night, Jeff Solaris[/center].
---
This Application was created by Strawberry Jam of Caution 2.0.



Inspiration comes from the many that are out there.



DO NOT remove this credit otherwise rabid and wild monkeys



will surround you while you watch Barney and Friends.
[/div]